Although this site talks much about things to do to help your CIL dog achieve a remission from the disease, a sad fact is that not all of us will have success.  Some of us will lose this fight, and it is very easy to feel like we didn't do enough.  If we have run up against the limits of resources we might feel as though we are bad pet parents who can't afford to care for our pets properly.  If we have run up against a disease that simply won't respond we might feel like we let our pets suffer too long.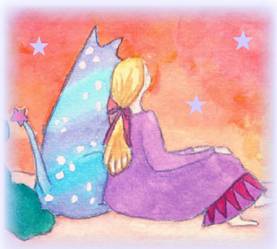 Making a decision about euthanasia is hard enough, but once that decision is made, we then have to deal with the loss of a beloved pet and the feelings that come up about what else we might have done, or what we could have done differently, or our limited resources.
To anyone here who might see yourself in what I wrote above, please know this:  It is not your fault.  
You have been dealing with a very difficult disease to manage.  Conventional wisdom, at least when Louie was first diagnosed, was that no dog survived this disease for more than two years.  Veterinarians don't all agree about the best course of action.  The experience and the successes of others gave us hope, and because there was hope, we tried anyway, to whatever degree made the most sense to us.  Not everyone will have the outcome they desire, but that does not make these people horrible pet owners.
Let me just say this:  You are all heroes.  The ones that found that magic combination are heroes, and so are the ones that tried and could not make the magic happen.  Against the odds, you did what you could and you did everything you felt was reasonable.  I know your CIL dog understood and appreciated that.
Letting go is never easy, but it is the last and kindest gift we give them.  Please take care of yourselves.