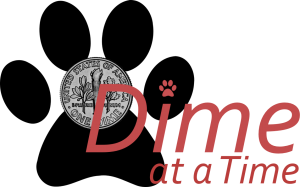 The holiday giving season is upon us, and with it come reminders that we need to remember those less fortunate than we are, and particularly, within this community, we need to remember to give voice to the voiceless and offer our support to those who work tirelessly to give to those who cannot help themselves.
Therefore, we are extremely honored to announce our Dime at a Time recipient for the month of December will be  Soi Dog Foundation.  From their website:
"Soi Dog Foundation is a not-for-profit, legally registered charitable organization in Thailand, the United States, Australia, France and Holland. Soi Dog helps the homeless, neglected and abused dogs and cats of Thailand. Our aim is to set an example for the Asian region on how to humanely reduce the number of unwanted dogs and cats through spaying and neutering, and to better the lives and living conditions of the stray dogs and feral cats of Asia."
Soi Dog Foundation is facing a crisis right now, with the recent flooding in Bangkok bringing new challenges to their mission.  They desperately need our support, now more than ever.  Because we wanted to create as large an opportunity for them as possible, we have devised several new ways to use Dime at a Time to help them.  Here are ways you can help:
Thank you very much for your support of the Soi Dog Foundation, and have a wonderful holiday!